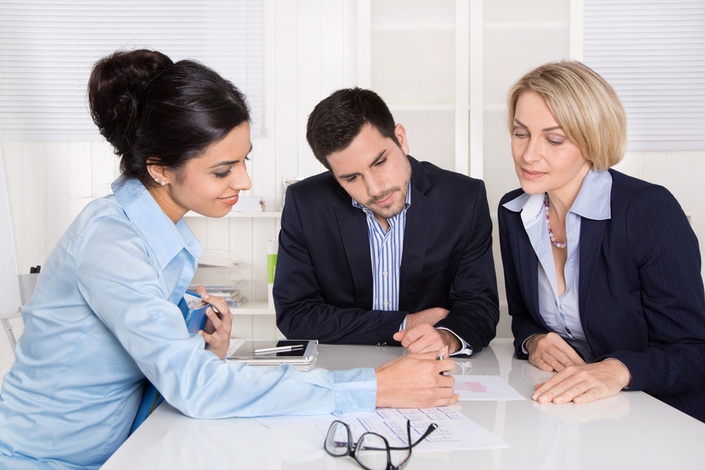 How to Talk To Clients and Customers....Without Ruining the Sale or Blowing the Budget
April 11, 2015, 10:00 AM - 5:00 PM. It's not "sales training," but if you talk to customers and clients, you need these fundamental communication skills.
Enroll in Course
Join us April 11, 2015, 10:00 AM - 5:00 PM at WeWork, 222 Broadway (Corner of Fulton & Broadway), New York, NY
If you work directly with clients, you should attend.

Are you the technical whiz who makes or breaks the sale? Are you the one implementing the client solution, and you can make or break the budget? Do you work at a startup? If yes, you should attend.
This six hour course is targeted to technical people: IT consultants, developers, process engineers, biochemists, financial analysts, statisticians and anyone else whose job is data-dependent. We are often asked if this course is "sales training." It is not specifically targeted to the sales staff, but it is extremely beneficial for anyone selling, delivering or implementing highly technical concepts. The communication fundamentals we teach apply whether selling ideas to senior management or selling products and services to your clients.
For more details, contact Gordon Adelsberg at [email protected] or 919-264-0053.
Your Instructor
When I started my career, I was a pretty good research scientist but I knew I needed to improve my business skills. The major breakthrough came not through the workplace, but through coaching. You want to learn to communicate? Try coaching a rowdy, rough-and-tumble water polo team. I learned – and learned quickly – how to make the seemingly complex simple and how to put things in terms that were important to each athlete.
These skills helped me make the transition from scientist - the Geek and Proud of It - to entrepreneur and management consultant. The most satisfying successes in my consulting career came not from my technical brilliance, but from making things crystal clear for my clients, then teaching them how to share their best with their colleagues. Turns out, those skills were the most important thing I left for my clients. My mission now is to give the world's technical people the communication skills they need to advance their careers.
Frequently Asked Questions
When does the course start and finish?
April 4, 2015, 10:00 AM - 5:00 PM. This course is a LIVE, instructor led seminar.
Who Should Attend?
Do you talk to clients? Then HECK YEAH! This course is designed specifically for the unsung technical folks who support the sales staff and implement customer solutions. Are you the one who can make or break the sale? Or make or break the budget? Then I hope to see you there.
How much of the course is lecture?
Less than 30% of the course is lecture. The rest is group exercise and team excercise.
What specifically will we do over the six our course?
We will demonstrate a skill, then you will practice it. You will break into small teams, complete a simple case study and then build a focused, concise and compelling presentation.
I work at a tech start-up...Is the case study from my industry?
By design, it is not. Many of your customers, clients and other stakeholders are not nearly as technical as you...and YOU must understand how THEY think. For that reason, we use a non-tech case study.
Will I learn specific skills that I can use at work the next day?
YES! You will learn: how to understand the audience, how to build credibility, how to create buy-In and urgency, how to clarify your message and how to present data. When you put them all together you'll know how to build a top notch presentation.
What if I am unhappy with the course?
We would never want you to be unhappy! If you are unsatisfied with your purchase, contact us in the first 30 days and we will give you a full refund.
"I not only improved my communication skills, but also my analytical skills. Now I approach analysis differently, looking at data, both qualitative or quantitative, from my client's point of view. The right perspective improves the quality of our findings and the appropriateness of the recommendations we give to mid-level and C-Suite level clients."
Krystyna Litton, Ph,D.